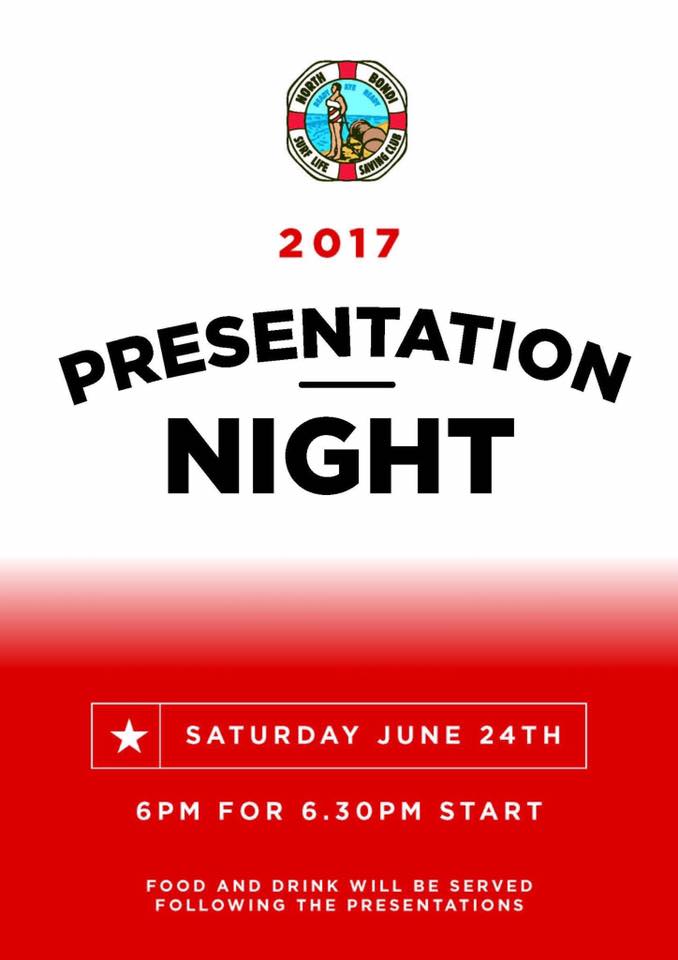 14 May

North Bondi SLSC Annual Presentation Night

It's been a phenomenal season, with many new members, many rescues and much fun. How better to celebrate our successes than with our Annual Club Presentation Night!

The night of all nights will be held at the Clubhouse on Saturday June 24th. Save the date in your calendars today, set a 3 day reminder, and don't forget to attend the event that recognises all your hard work throughout the season. Doors open at 6pm with drinks and canapés, followed by the main event at 6.30pm. With more food and drink at the end.